Spring is a great time of the year in lots of ways. Trees blossom, daffodils line the streets, and better
weather brings many of us out from the cold—and in this year's case—a very bitter winter. Just ask anyone from Montana to Maine to Massachusetts; it was challenging.
A lot of us start the season with a little spring cleaning, out with the old and in with the new. We might start planning for vacations or a few updates to the house. We might renew some initiatives to simplify our lives instead of having just a bunch of stuff or activities that bog us down.
For those of us in IT, how about some spring cleaning strategies for your APM and NPM tools?
Actionable data for the right teams
The first strategy is to have the right data from a single source of truth available to the right team and the right time so issues can be addressed while everyone on the team can see the impact instead of blaming each other for what's wrong with the application. Using SteelCentral™ Portal, each team can have their own workflow to address performance issues, whether it's end-user experience, application performance, network performance, or infrastructure.
Here's a quick example of the kind of data that can be quickly shared and available to the right teams to address before getting into the war room: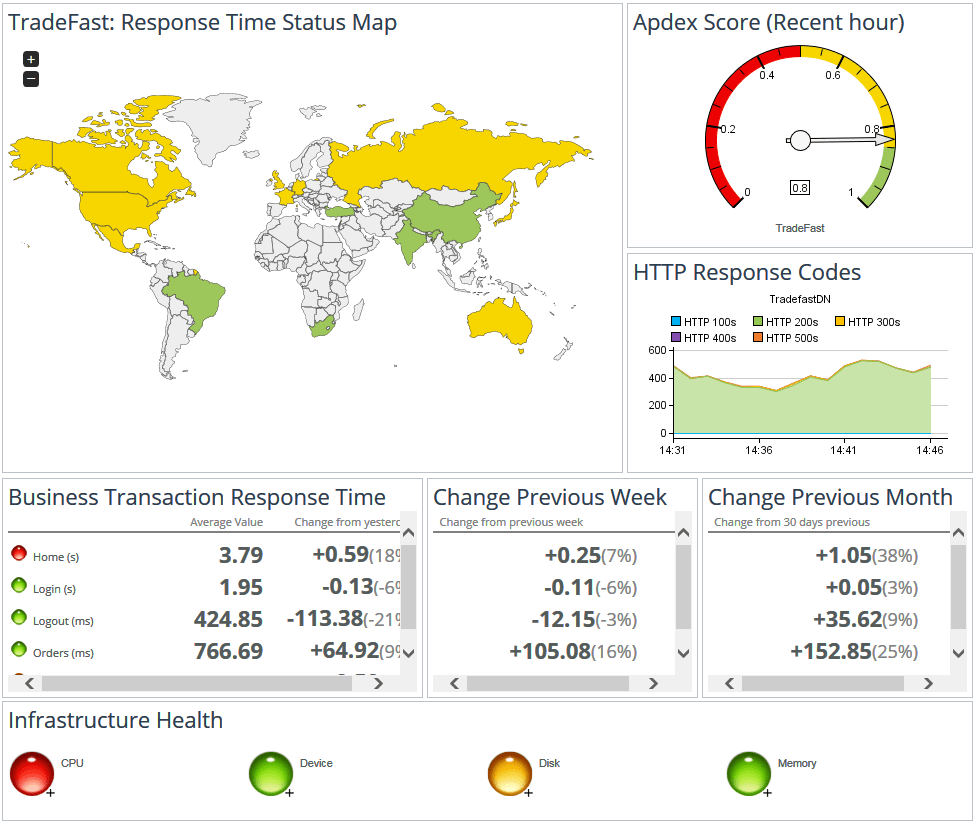 Detect and fix
A second strategy is knowing when issues occur by setting thresholds for measures that trigger a proactive approach to "detect and fix" before end users notice. In this example, throughput has gone way above what is considered normal and chances are that some applications and users might be crowded out by whatever happened during this time frame.

To insure that the mission-critical applications in your network are running smoothly during this time when bandwidth spikes, you could set the QoS for these apps to have a higher priority so that no one is impacted. The only way to have this approach to work successfully and efficiently is to have complete visibility of what apps are running and how much bandwidth they consume with a solution like SteelCentral NetProfiler. Then you can set your traffic policies at the branch with SteelHead QoS.
See, spring cleaning isn't so bad. Find out what APM and NPM tools you have and figure out how you want to clean things up and have the right tools for the right situations so that you can quickly get to a performance issue and get back to the business of enjoying smooth running IT and even enjoy the weather.
For more information about SteelCentral Portal, see Taking the "War" Out of the War Room.
Further reading: