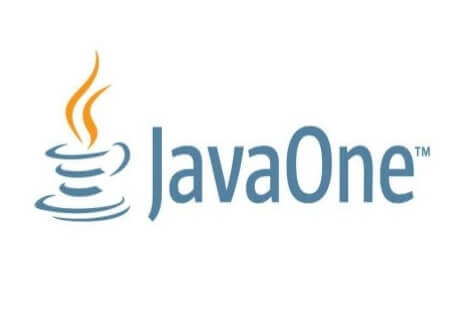 JavaOne has always been the place to go to learn about the latest design patterns, best practices, and features resonating in the Java community. It's the premiere technical conference for Java enthusiasts around the world and attracts a lot of software vendors with Java related technology. For years Riverbed has been exhibiting at JavaOne to show its solutions for monitoring and optimizing the performance of web applications.  This year Riverbed staked its claim in the JavaOne Expo Hall again, and as usual, we ended the conference both exhausted and exhilarated from so many great conversations with attendees.
Exchanging ideas in the expo hall
For the uninitiated, the Expo Hall is usually the heart of activity at any tech conference. Software vendors pay big bucks for a small space on which to place towering demo stations staffed by company representatives trying to lure you in with swag and candy. Attendees flock to the Expo Hall for a variety of reasons. For some, it's the thrill of scavenging all that is free. Even I enjoy finding giveaways to bring home to my kids. But more importantly, the expo hall serves as a forum where vendors and attendees can swap war stories and talk shop. The JavaOne expo hall is unique because it attracts a deeply technical crowd. It's an exhilarating place to be, for so many reasons!
If you were a fly on the wall at Riverbed's JavaOne booth, this is what you might see:

Anyone you see wearing a branded t-shirt or polo in the expo hall is usually on "booth duty". When we work the booth, we often stand for hours to warmly welcome anyone who approaches. We usually start each conversation at a high level and slowly gauge the attendee's familiarity with our company and the specific products we're demo'ing. The great thing about JavaOne, though, is that we can often skip the corporate overview and go straight into deep dives and technical demos. I love it when an attendee short circuits the overview by asking me to get straight to the technical meat! For a lot of us, our true passion in technology shines best when we're exchanging ideas about technical problems with other experts in our field. My favorite conversations last week stemmed from questions like these:
'I've always known Riverbed as a network company. What are you doing at JavaOne?'
Answer: We're showcasing high fidelity APM, with Riverbed SteelCentral AppInternals.
'I'm responsible for maintaining the performance of hundreds of applications and systems in my organization. Can Riverbed help me?'
Answer: Yes! No-one else has as many vantage points into performance as Riverbed.  Lets talk about the value of Riverbed's integrated NPM/APM platform.
We also hear a lot of frequently asked questions, such as these:
'How does AppInternals profile my Java code and collect data?'
'How is AppInternals different from the other APM solutions?'
'How does AppInternals protect sensitive customer data?'
'What kind of overhead does AppInternals cause?'
Of course, my favorite question is always, 'How do I sign up?' I'll give you a hint, visit www.appinternals.com.
Keeping company with good people
JavaOne is a great place to find answers to challenging problems, but it also feels nice just to find your flock, put faces to names, and reinforce the fact that YOU'RE NOT ALONE in your niche field of work.
Feeling "not alone" is easy in the expo hall, especially for vendors of application performance monitoring (APM)  technology. APM is a hot topic that evolves as fast as information technology itself. The rate of change in APM is understandable given how important it is for businesses to quantify user satisfaction and enterprise productivity. This year I've learned a lot about new technologies, such as Scala and Akka, which Java developers love but which present challenges for APM since they lack standardized monitoring APIs and well understood performance metrics. Hyper-scalable microservices are another example of a popular technology that's gaining momentum in enterprise computing but challenging to monitor with traditional enterprise APM. Pretty much everyone has grown accustomed to Apple-like usability and Google-like searchability, but now users expect those high standards of UI/UX to extend across every tool they use, which presents yet another challenge APM vendors must meet. These are all challenges Riverbed is facing, but we're not alone. And after my experiences geeking out with competitors and attendees in the JavaOne expo hall and after-parties, I'm frankly quite proud of what Riverbed has accomplished with APM and how our solutions are evolving.
Celebrating interconnectedness
This year JavaOne celebrated its 20th anniversary. That kind of longevity is quite unusual in our industry. My experiences at JavaOne remind me how connected and how global the Java community is. We share a common purpose that brings us together on-line and in person more than we realize.
I'm looking forward to next year's JavaOne, to learn about the latest trends in APM, to share San Francisco with the camaraderie of my colleagues, and to evangelize Riverbed as the best performance monitoring company ever! Thanks to everyone who visited Riverbed's booth and to those who helped make this year's JavaOne such a great event!