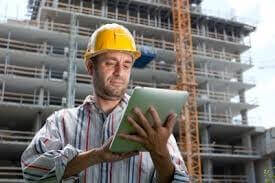 If you're part of your company's IT Operations team, you're probably responsible for ensuring the quality of your enterprise's mobile app portfolio, in addition to all of the other enterprise applications you support. The question is whether your Mobile APM product provides you with all of the capabilities you need to succeed. What's often missing from an enterprise's mobile monitoring strategy is the ability to assure the reliability and quality of mobile apps used by both consumers and the workforce.
The recently published Gartner Market Guide for Mobile Application Performance Monitoring analyzes how leading vendors are addressing enterprise's requirements for Mobile APM. The Gartner report looks at differences in organizational responsibility for mobile app performance. Depending on where your organization's responsibilities lie, you may not have all of your bases covered.
Stop Reading Now if Your IT Ops Team is in the 16%!
In its report, Gartner notes the fact that mobile operations teams may exist independently from centralized IT Ops, and therefore may have different requirements for mobile APM. However, according to Gartner's July 2015 survey, only 16% of 131 respondents said that monitoring mobile apps was done outside of central IT Ops. On the other hand, 61% said that mobile APM responsibility lies with the same IT Ops and application support teams responsible for the broad portfolio of traditional enterprise applications. Even more shocking is that, 23% of respondents didn't know who was responsible for mobile APM!
So, if your organization is in the 16% where IT Ops doesn't need to monitor mobile, stop reading now. If not, please read on for what to look for in a mobile APM product.
Another Chance to Stop Reading – if Your Workforce isn't Using Mobile Apps
Enterprises in the retail, financial services, insurance, and other industries have relied on mobile applications as a fundamental component of their omni-channel strategy to reach their consumers whenever and wherever they are. For these enterprises, ensuring the reliability of these mobile apps has been a key priority. Many mobile APM vendors have essential capabilities for ensuring the reliability of consumer-facing apps, such as crash analytics, app error reporting, service performance metrics, device characteristics and performance metrics, transactional and operational analytics
So, if the only users of your enterprise mobile apps are consumers, you can stop reading. However, if your organization is one of those 'mobile first enterprises' which seek to transform BOTH consumer engagement AND how the workforce conducts business, you need those mobile APM capabilities and more.
To help support business critical workforce mobile apps, such as POS, CRM, EHR, and ERP, your mobile APM product should have visibility into the end user, such as identity, role, business function, the apps and devices they use, and the business activities for which they are responsible. After all, for IT Ops to prioritize their response to an incident, they need to understand the business impact, the functional organization and business locations of the impacted users, and whether only mobile users are also impacted.
3 WAYS TO ENSURE QUALITY OF SERVICE FOR THE WHOLE APP PORTFOLIO
Aternity provides a consistent approach for IT Ops to guarantee optimal service delivery across both consumer mobile apps and business-critical applications used by the workforce. Whether those apps run in the cloud, in a virtual infrastructure, or on mobile devices, Aternity enables IT Ops to ensure quality of service for the whole portfolio. Here are three examples:
1. Assess App Performance and Adoption Across the Enterprise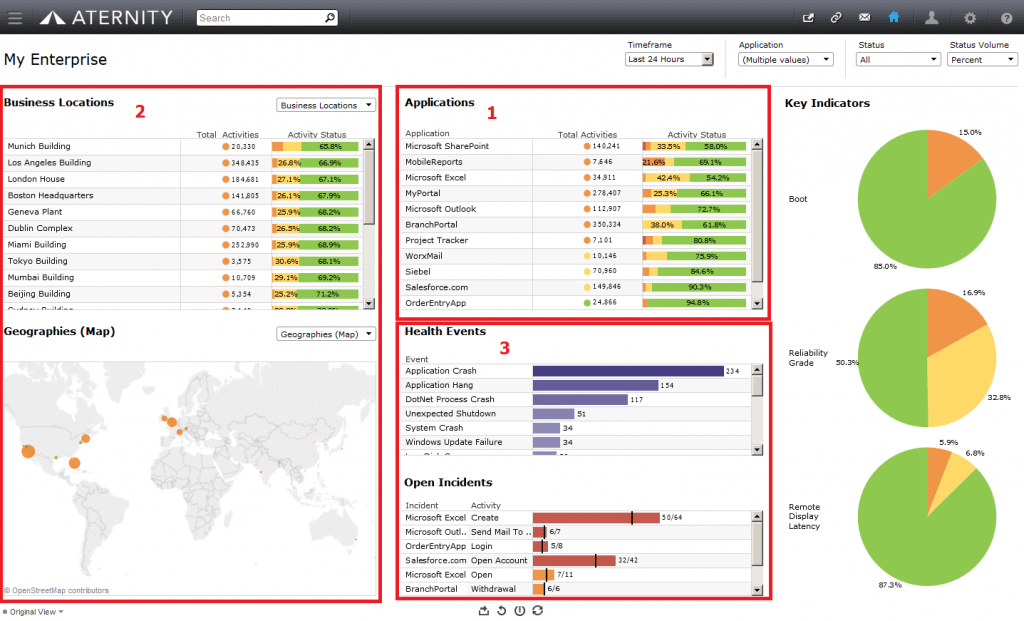 Aternity enables you to 1) track the performance of any application relative to SLAs for key business activities, 2) drill into performance by department, geography, or device type and 3) review the impact of device healthon app performance to remove the guesswork around performance and adoption.
2. Prioritize Problem Resolution to Where the Impact is Greatest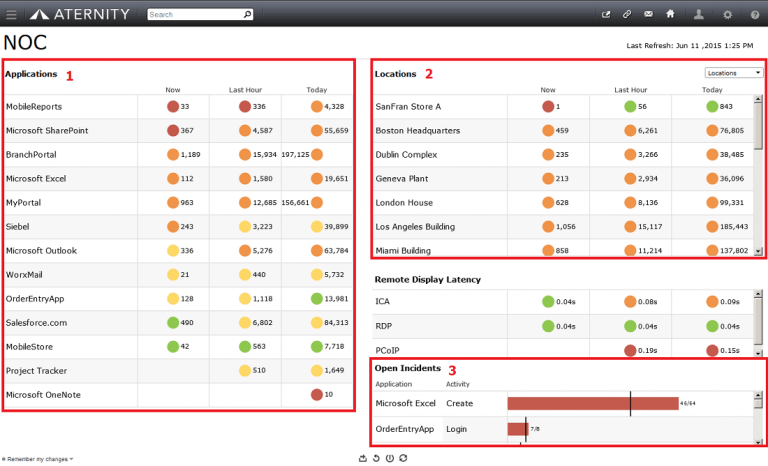 With Aternity, you can 1) monitor the recent performance of any app, 2) understand the severity and impact of app problems by location or department, and 3) identify open incidents by severity and number of impacted users, so you can focus first on the most urgent problems
3. Proactively Identify and Resolve Problems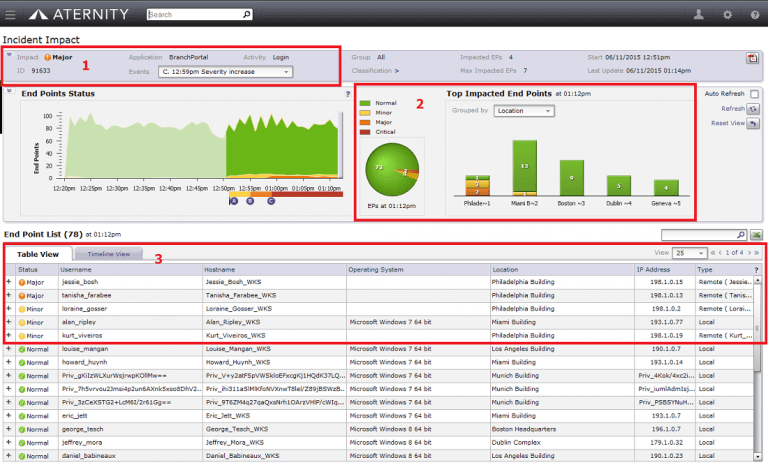 IT Ops can use Aternity to 1) automatically receive alerts of incidents, classified by severity, 2) analyze the impact by location, office, department, or subnet, and 3) proactively identify affected users and address their issues before they call the Help Desk
Ensure Excellent Mobile User Experience for Mobile Apps Used by Your Consumers and by Your Workforce
Executing a corporate mobile strategy to improve customer satisfaction and workforce productivity requires more than rolling out apps, establishing a BYOD policy, and investing in an Enterprise Mobility Management (EMM) solution. It requires ensuring your mobile apps actually deliver a quality experience as your consumers and your workforce use them. Unlike other Mobile APM vendors, who focus primarily on consumer mobile apps, Aternity enables IT Ops to ensure service quality of the full portfolio of consumer and workforce mobile apps, using the same workflow and processes as their other enterprise applications.
Read the Gartner Market Guide to Mobile APM
Aternity and Gartner recently teamed up on a jointly authored newsletter that addresses how mobile end user experience enables workforce productivity. Gain access to the report in our joint newsletter!
Gartner does not endorse any vendor, product or service depicted in its research publications, and does not advise technology users to select only those vendors with the highest ratings or other designation. Gartner research publications consist of the opinions of Gartner's research organization and should not be construed as statements of fact. Gartner disclaims all warranties, expressed or implied, with respect to this research, including any warranties of merchantability or fitness for a particular purpose.