Application performance equals business performance. Providing high-performing applications around-the-clock is critical to ensuring great customer experiences and productive employees, which eventually have a positive impact on business results. However, applications today are complex, often span multiple environments in the datacenter and cloud, are delivered over diverse networks, and consumed on a range of devices. To increase agility, IT is adopting cloud services and related technologies like PaaS, containers and micro-services to deliver dynamically scalable applications faster. This further increases complexity. To effectively managing application performance and deliver flawless application experiences, IT requires broad and deep visibility across all tiers and architectures.
Get end-to-end visibility with SteelCentral
SteelCentral combines end-user experience, applications, networks and infrastructure monitoring to offer a holistic view of application performance that is necessary to manage complexity and deliver high-performing applications.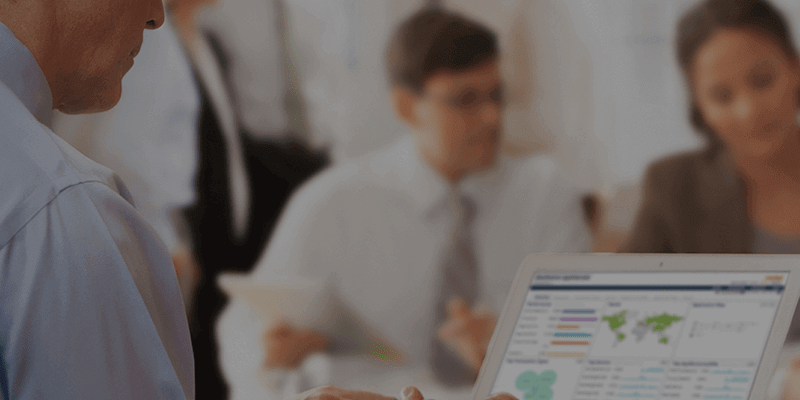 Come see our demos
Come see us at Velocity in booth #107! We'll show you how you can use SteelCentral to monitor applications and their end-user experience, irrespective of where they are deployed.
App performance monitoring on & off the cloud
SteelCentral AppInternals is the only performance monitoring solution that combines end-user experience monitoring, profiling, and system and network instrumentation to visualize continuous end-to-end performance with drill-down capabilities into individual application and network transactions. Performance data is recorded discretely on a per-transaction basis and does not rely on statistical inference or suffer from sampling error. Available on the Microsoft Azure Marketplace, and soon on Amazon AWS Marketplace, users can deploy the product in minutes to seamlessly monitor applications on and off the cloud. This demo will show how all the component parts of end-to-end performance can be visualized with detailed drill downs into application code, database performance, and server and network performance for enterprise web applications.
Measure & optimize end-user experience
The true measure of application performance is its end-user experience. SteelCentral AppInternals provides real-time insights on user satisfaction, response times, key business transactions and usage trends across the globe. Capturing all transactions across all users all the time, AppInternals helps reconstruct the precise conditions that lead to poor user experiences. Unlike other APM solutions that often sample transactions and roll-up metrics into intervals of one minute or more, AppInternals' second-by-second reporting exposes and diagnoses even intermittent problems, and eliminates 'everything is fine' or false-positive scenarios, thereby leaving no user behind. This demo will showcase how AppInternals enables IT to quickly respond to poor end-user experiences by finding root causes and exposing defective code, SQL or system resources.
Attend our session
Join Jon Hodgson, APM subject matter expert, as he presents on the topic, 'Is your performance analysis approach as cutting-edge as your application architecture?' To analyze and improve the performance of modern applications, you must abandon outdated approaches and toolsets which are rooted to the physical topology of servers and JVMs. This session discusses a new paradigm to reveal unexpected relationships and hotspots obscured by the elasticity of containers and micro-services so that you can find and fix issues with the most overarching business impact. Don't miss this on June 22, 2016 from 1:15pm – 1:55pm PT in Ballroom F.
We're looking forward to seeing you at Velocity! Remember to stop by booth #107 and enter to win an iPad Air!